Membership
An Invitation to Join Us…
Street Children International is registered in New York as a secular, non-profit children's charitable organization. We have grown with members from across the US and India. The sources of our funds are our annual member contributions (averaging $100 per year for each member with a minimum commitment for three years) and an annual membership fee of $20. We have Certified Public Accountants among our members to track our funds and expenses. Our members are alert, involved and determined and watchful. They take turns in holding meetings in their own homes to hold down costs, exchange ideas and information, and plan and strategize together. During their trips to India, they visit as many SCI sites as possible to see for themselves if their contributions have made any difference. They always return with a good feeling.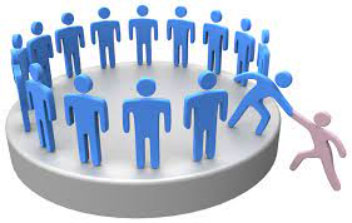 Street Children International is a Tax Exempt Organization under Internal Revenue Service Code 501(c)(3). Donations made to Street Children International will be tax deductible in the United States Tax Returns. Our Tax ID# is 11-2937726.
Come and share in that happy feeling….
Help us turn a mindless street child into a literate young adult with a future. Let's train a beggar girl to earn a living. We need not just your financial support but also your moral and emotional bolstering as we maneuver on with our mission. Again, let's remember, our mission is difficult but not impossible, and we have had considerable success so far. Join us as we pick up more destitute children from the streets. It's a never-ending feeling of satisfaction. You can call any one of our contact personsn listed below for further information on what our organization is currently doing and to find out how you can become a member.