About Us
Why Street Children International...
The sight of ragged children begging on the streets of cities like Calcutta has been a familiar experience to us. Many of us have learnt to steel ourselves against the horrendous despair we come across. Some of us quickly turn our backs and move on because of the belief that simply nothing can be done to relieve the suffering we see around us.
Street Children International is a Tax Exempt Organization under Internal Revenue Service Code 501(c)(3). Donations made to Street Children International will be tax deductible in the United States Tax Returns. Our Tax ID# is 11-2937726.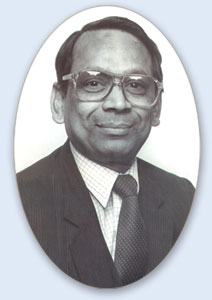 Late Dr. Tapan Sarkar,
Founder member whom we lost
How We Started...
However, the sense of futility and hopelessness was questioned by many of us. A motley group of housewives, doctors, engineers, accountants and men and women from many other professions gathered in the summer of 1987 to examine the feasibility of reaching out to the poorest of children - primarily those whose home is the street, who live out their entire childhood in hunger and filth to become incorrigible predators of the future, forever eyeing the pockets of others. The meeting was intense with discussions, debates and votes. The consensus was that a simple project was to be started to help "street children" at a location most of us were already familiar with - Calcutta - and we would then move on to other areas in India as well as to other countries as our funds allowed. We agreed the work would be difficult but not impossible. We dipped into our own pockets, hired a lawyer, attended to the nitty gritty details, elected our officers, vowed to do our best, and Street Children International sprang to life. Project Calcutta swung into action in 1990 when 12 children were picked up from the Calcutta Streets for shelter and education and vocational training.